UA Rise Water Bottle Replacement Lid
UA Rise Water Bottle Replacement Lid
UA Rise Water Bottle Replacement Lid
is rated out of
5
by
10
.
SOLD OUT
DNA
Product Details
Compatible with UA Dominate, UA Beyond, UA Protégé (Style# 1364831 only), & all UA Draft water bottles
Self-draining cap to prevent dishwasher puddles
Lockable, leak-resistant lid also helps keep spout clean
Carry loop for easy transport that can be locked down when not in use
One-hand operation for hydration on the go
BPA & lead free
Removable cap gasket for easy cleaning
Specs
Product Specifications
Style #: 1367751
Manufactured by USB, exclusive licensee of Under Armour®
Imported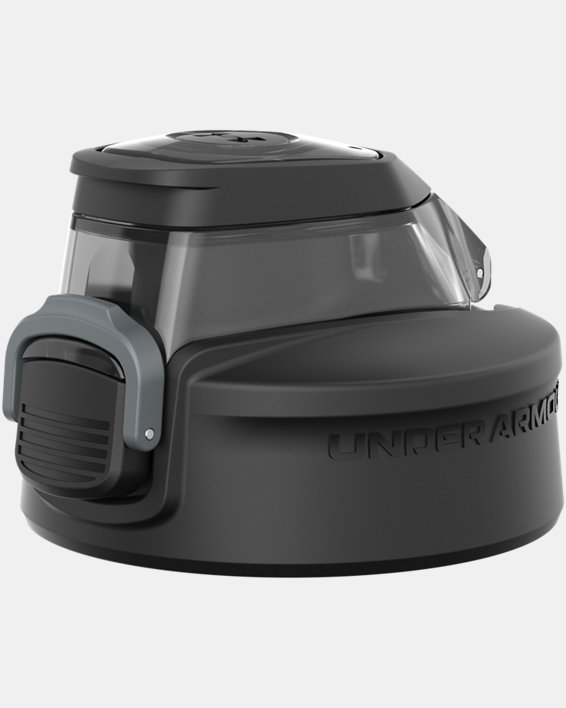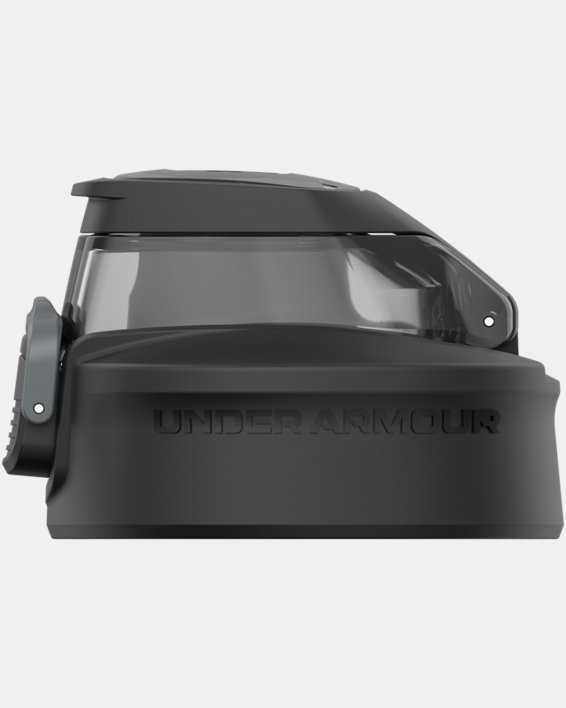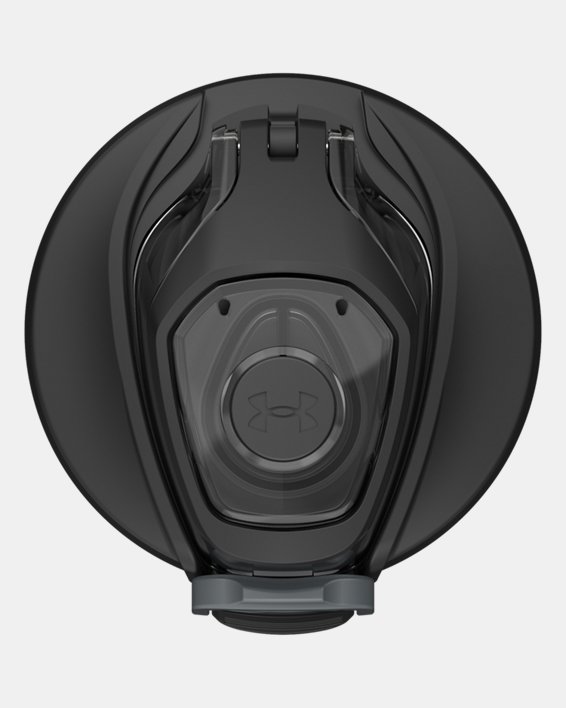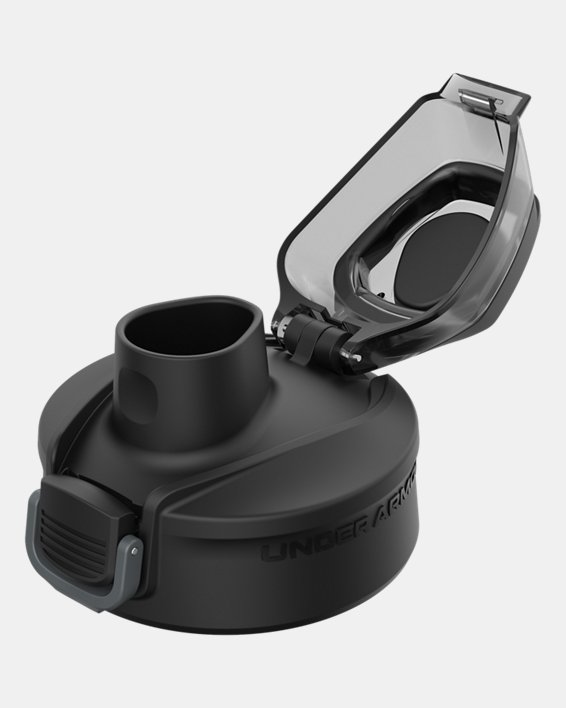 ---
Rated

5

out of

5
by
Benito69lllllllllll
from
Best replacement lid ever
I carry my water bottle everywhere I go and the water stays cold all day
Date published: 2021-07-08
Rated

5

out of

5
by
Crash52
from
Finally! And a bit more robust.
I was very happy to find replacement lids for our UA water bottles. We had a number of polycarbonate bottles, which were great, and then upgraded to the insulated aluminum, which have been awesome. The weak point has been the lids. Ok, but get so much use that they invariably broke over time. Either the rubber band "spring" or the latch. I had been looking for replacement lids for some time, and now they are stocked at UA. These new lids seem much more robust, and should last even longer. I hope. I'd rather replace lids than the whole bottle, if it is only the lid that needs replacing. Only con is the shape of the spout and cap. With the old caps, they were round and stayed out of the way of your nose when drinking. These new ones are elongated, and you have to make sure you open it fully and turn it sideways to clear your nose. My nose isn't overly large. ;-)
Date published: 2021-06-25
Rated

4

out of

5
by
Martin M
from
This product fits the other UA bottles.
The product does what it is supposed to do. Fits my old UA water bottle. The rubber at the top may come off but can easily be put back into place. Make sure it is assembled properly to avoid any leak.
Date published: 2021-07-01
Rated

4

out of

5
by
Snakebite192
from
This lid is overall great.
I really love the design and everything of this lid. I really like that the loop part thar you use to hook it to a backpack or whatever can fold and attach it to the lid. My only kind of down side, is that the flip part of the lid doesn't open all the way if I have my D Ring hooked to it.
Date published: 2021-06-14
Rated

3

out of

5
by
TheDudeHiker
from
Good Cap
Good cap but the drain holes allow dirt and sand to reach the mouthpiece. For office use only.
Date published: 2023-02-09
Rated

3

out of

5
by
Ritch
from
Preferred Older Lid
The new lid is fine, but I preferred the older lid (just before this one). My new lid sometimes won't open when I press the button and I have to physically open it (I just bought this a little over a week ago when this issue started happening). I miss carry loop in the older cap. This carry loop won't go all the way down. It was easier to clip the old bottle (with cap) to my backpack since the carry loop extended completely down. Also, the carry loop always re-attaches to the top of the cap whenever you press the button to open the top (which is a nuisance). More of a preference, but I liked the old metal lock portion more than the new one and the design of the old one more. Other than that, it does the trick and fits my old bottle, and prevents any leakage/dissipation of temperature (I prefer my water to be cold).
Date published: 2023-02-08
Rated

2

out of

5
by
Donaa
from
Bring back the prior top
The old cap is much better. The new oblong opening is just not working for me. The finger hook does not lay back far enough. Is there any way to get the old circle replacement back ?
Date published: 2023-03-03
Rated

1

out of

5
by
Globetrekker
from
Faulty/Flimsy Spring Mechanism
I bought 2 replacement lids for my insulated bottles (which I quite like). The spring mechanism on one didn't work at the outset and failed within 4 months on the second. You will struggle a little or need to use 2 hands to open the bottle, which is rather annoying (and possibly dangerous) when you're biking or driving. I like the option of buying a replacement lid, but this only helps with the landfill issue if the lids are of good quality and actually work.
Date published: 2023-01-16
---
UA Rise Water Bottle Replacement Lid
ONLY AVAILABLE IN THE UNDER ARMOUR APP.
DOWNLOAD FROM YOUR APP STORE TO ACCESS.